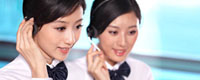 Tel: +86 20 2988 6684
Fax: +86 20 2898 1384
E-mail: info@ch-med.com
E-mail: sales@ch-med.com
Add: Room 301, Dongtai Business Centre, 1st.Dongping Avenue, Baiyun District, Guangzhou 510440, P.R.China



Product name : Medical Gas Pipeline System Triplex Vacuum Pumps Station

Item : 202082518141

Model No. :
Details:
Medical Gas Pipeline System Triplex Vacuum Pumps Station
This Triplex Vacuum Pumps Station / Plant system is used in Medical Gas Pipeline System as vacuum source equipment to supply vacuum / suction pressure.
A system set include main equipment and parts as:
1, Rotary-Vane type Vacuum Pumps, 3 pcs;
2, Vacuum Tank / Vessel, horizontal or vertical type, 1 or 2 pcs;
3, Automatic Controlling Unit, 1 pc;
4, Bacteria Filter, 1 pc with 3 branches;
5, Gas pipes, flanges, hoses, valves, gauges, 1 set;
Features and Specifications:
1, Integrated structure design, easy for shipping and installing;
2, Skid-mounted, reduced equipment shocks;
3, Stable performance;
4, Special design for Medical Gas Pipeline System, meet NFPA99 and HTM 02-01 standards;
5, High efficiency, low noise, long service life;
6, Different models for different vacuum flow rate requirement;

We customize Medical Vacuum Pumps Station / Plant System equipment with different vacuum pumping capability.
The available equipment vacuum pumping capability is 15.0 cbm/hr ~ 600.0 cbm/hr.
Please contact us for more information details.