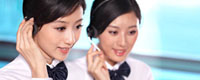 Tel: +86 20 2988 6684
Fax: +86 20 2898 1384
E-mail: info@ch-med.com
E-mail: sales@ch-med.com
Add: Room 301, Dongtai Business Centre, 1st.Dongping Avenue, Baiyun District, Guangzhou 510440, P.R.China



Service
>> General Requirements of Hospital Rooms Air Conditioning System Designing
General Requirements of Hospital Rooms Air Conditioning System Designing
By: Guangzhou C&H Medical Technolgy Co., Ltd. * Engineering Team
1. Non-Clean Rooms Air Conditioning System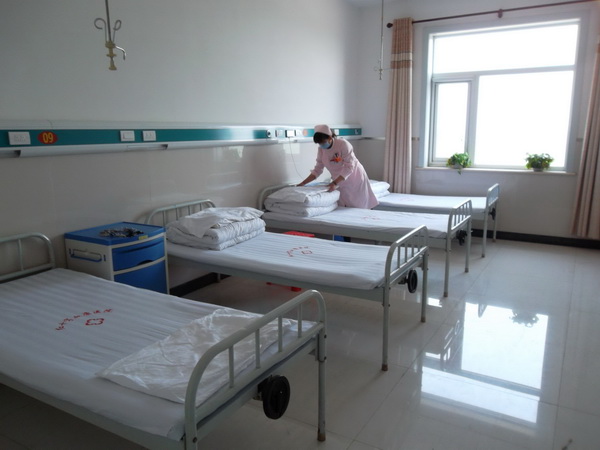 1.1, Make full use of natural ventilation. If there is atrium in building, barrier free natural ventilation to atrium shall be ensured. Otherwise, it shall be supplied with auxiliary mechanical ventilation. In area with suitable climatic condistions, draught ventilation can be used for building rooms, however, for such a situation, the clean rooms area must be placed at the upwinde side of ventilation.
1.2, In rooms with odorous gases, water vapor, or wet operating produced, mechanical ventilation must be set up.
1.3, The general air consitioning system shall be reasonably devided according to the indoor air conditioning system designing parameters, equipment overview, hygienic requirements, service time, air conditioner loading and other requirements of each room in the hospital.
1.4, In hospital, each function area shall be divided intro separate zones with independent system. Attention shall be paid to the principle that all air conditioning zones shall be separated to each other to avoid cross infection of air routes. Rooms with cleanliness requirements and rooms with serious pollution shall be independent to a separated system from others.
1.5, Hospital ventilation and air conditioning system equipment shall be speical medical ventilation and air conditioning units, which are easy to disinfect, clean, easy to keep dry after shutdown, no water accumulation. Ultraviolet lamps and other disinfecting devices shall not be installed in the unit if no special requirements. It is not allowed to use drenching type air handling device, and air duct type humidifier is not suitable.
1.6, The general air conditioning system return air outlets shall be set with low resistance medium efficiency air filters. The resistance effect of return air filters shall be considered when choosing air consitioning system equipment.
1.7, The fresh air input port shall be far away from the exhaust outlet of air conditioning system cooling tower, be far away from chimey exhaust outlet, and be far away from other equipment exhaust ports. The lower end of the freish air input port shall be more than 3m above ground. When it is set on building room, it shall be more than 1m higher than the roof.
1.8, For rooms in which there are harmful microorganisms, harmful aerosols and other pollutions, such as Radiotherapy Room, Nuclear Examin Room, Infectious Wards, etc., if the exhausting concentration exceeds specified upper limit, a high efficiency air filter must tbe set at the exhaust outlet.
1.9, The exhaust fan without special requirements shall be set at the end of the exhaust air ducts to make the whole exhaust air ducts system in negative pressure.
2. Clean Rooms Air Conditioning System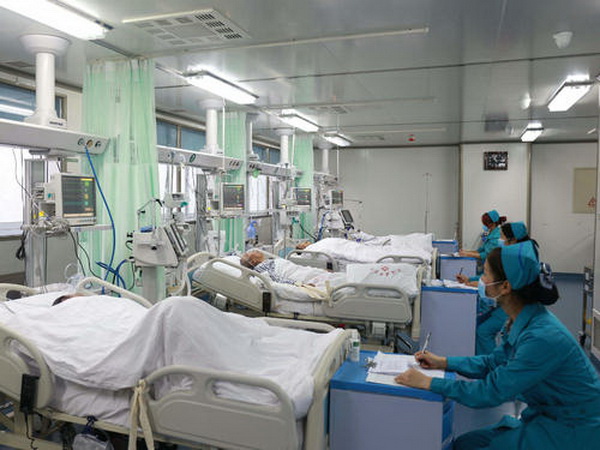 2.1, In empty or static conditions, the bacterial concentration (concentration by Depositing Bacteria method or concentration by Airbone Bateria method) and air duct concentration in hospital clean rooms shall be classified according to the following table.
The air change rate shall not exceed 1.2 times of the upper limit which specified in the table.

Table 1: Hospital Clean Rooms Clean Class (Empty or Static Conditions)
2.2, High efficiency air filters (HEPA) shall be set at the air supplying ends of Class I and Class II clean rooms. And in Class III and Class IV clean rooms, sub high effiencey air filters shall be set at air supplying ends.
2.3, The clean operating room of clean class III (and clean class II, clean class I) shall use local centralized air flow supply, and the air flow supply outlet shall be placed centrally above the operating table.
2.4, In clean class I operating room, the air flow of operating area must be uni-directional air flow (the past expression is called laminar air).
2.5, In quasi clean operating rooms and clean class III, IV clean auxiliary function rooms, vertical split air conditioner with purificating function and vertical purificating FCU are acceptable, but all of them shall be equipped with sub high efficiency air filters. Fresh air for these rooms can be supplied in a centralized way, or an independent fresh air unit is accepable.
2.6, The clean rooms shall not use electrostatic air purificating device as the air supplying terminal of the room.
2.7, Clean Rooms air conditioning system shall be set with no less than 3 stages air filters.
2.8, Air flow in clean rooms shall be upper supplying and lower return distribution. In clean corridors, upper supplying and upper return distribution mode is acceptable.
2.9, The fresh air system shall be equipped with three-stages filtering, and the last stage shall be sub-high efficiency air filter.