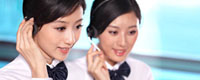 Tel: +86 20 2988 6684
Fax: +86 20 2898 1384
E-mail: [email protected]
E-mail: [email protected]
Add: Room 301, Dongtai Business Centre, 1st.Dongping Avenue, Baiyun District, Guangzhou 510440, P.R.China



Product name : Display Type Area / Zone Medical Gases Alarm Unit

Item : 2017714161530

Model No. : GAU-03
Details:
Display Type Area / Zone Medical Gases Alarm Unit

To ensure Medical Gas Pipeline System work safely, pressure of different medical gases shall be monitored on time. Area / Zone Medical Gases Alarm Unit's function is to monitor different medical gases' pressure in one area, and to alarm when pressure is out of set ranges.

Features & Specifications:
1, Compliant with HTM 02-01;
2, Compliant with ISO 7396;
3, Modular system configuration;
4, 1 to 8 input channels available;
5, Pressure units are customize-able for MPa, KPa, Bar, PSI, mmHg, etc.;
6, High / Low alarming pressure can be set by users;
7, Dual color LED for system statuses display;
8, Service gases: Oxygen, Vacuum, Medical Air, Surgical Air, Nitrous Oxide, Nitrogen, Carbon Dioxide, AGSS, etc.