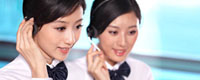 Tel: +86 20 2988 6684
Fax: +86 20 2898 1384
E-mail: info@ch-med.com
E-mail: sales@ch-med.com
Add: Room 301, Dongtai Business Centre, 1st.Dongping Avenue, Baiyun District, Guangzhou 510440, P.R.China



Product name : Replace-able Medical Vacuum Regulator Liquid Collecting Bottle (2L)

Item : 202081817330

Model No. : MVB-03-2
Details:
Replace-able Medical Vacuum Regulator Liquid Collecting Bottle (2L)
The Liquid Collection Bottle works with Medical Suction Unit / Medical Vacuum Regulator, to collect liquid suctioned by vacuum hose.
There is ball float device inside the jar, it closes vacuum pressure automatically when jar fulling, to avoid liquid entering vacuum piping to prevent vacuum pipeline safety.
Features & Specifications:
1, Capacity: 2000mL / 2L;
2, Anodized aluminum material cover, beautiful and stronge enough;
3, Polycarbonate material jar;
4, Ball float design device with jar cover to avoid overflow;
5, High Temperature Sterilization is available.
Optional Parts:
1, Aluminum Rail & In-Rail-Block: for wall / Bed Head Unit mounting;
2, Stainless Steel Basket: for DIN rail mounting.